Harry Parker – Photographer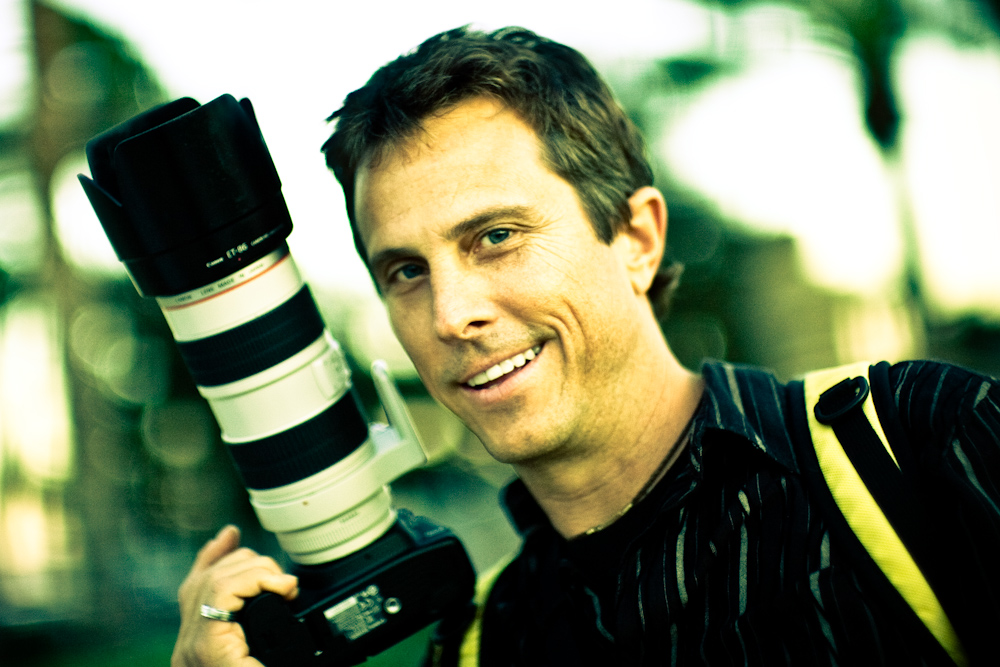 Portrait, head shot and event photography.
Located in Nor Cal – Available for worldwide travel
Natural Light & Portable Studio Equipment for location flexibility
Fast turn around times and easy image access
Personal help & guidance for your vision, delivery & art products
Instagram - @HParkerPhoto
Facebook - @HarryParkerPhotography
Hashtag #HarryParkerPhoto
Short Story
I am a Skydiver and BASE jumper living in Nor Cal concentrating on portraiture and event photography. I believe life is about relationships and strive to create partnership in every shoot. Photo shoots should be fun and comfortable and an experience to enjoy and remember. My shooting style is journalistic in nature and unobtrusive. You can count on supportive guidance and posing when needed. I will always be there for you before, during and after the shoot. As the artist, I care about your images just as much as you do and make sure to hand touch every photo with your end vision in mind.  You can count on quick turn around times as well, including professional editing and ease of access to your images.
Twenty five years of extreme sports has taught me to document everything, be present and to live fully in the moment. I spend a lot of time in wine country and driving around this vast state of California seeking out fun and adventure. If I am not out jumping with a camera you can count on me having a camera in my hand. Simply put, I love shooting. Photography is my way of reflecting the amazing people and moments of life. Telling stories through photography of an individual, business, or event is what I do.
The Longer Story Of "I"
I love travel and have crisscrossed the US and the world in my pursuit of Skydiving and BASE jumping as an athlete and a photographer. Sharing extreme situations while juggling two skill sets taught me how to see and relate with people in new ways. Living on the edge of life and death cultivates the ability to connect deeper and quicker. My art is to create lasting memories through photography.
My passion for life is expressed through photography and the ever growing ability to authentically reflect the subject. Over the years my photography is landing back on the ground shooting portraiture. Portraiture is the art of shooting people intending to express personality, mood, emotions or even tell a story. It's one avenue in photography that is always revealing new ways of seeing, being, relating and capturing images. The journey is ever unfolding.
Growing Roots
The deeper hook and ecstatic passion for portraiture really hit with the loss of a very dear friend. He literally disappeared in the blink of an eye at the hand of a crazy, random act of life. The aftermath was excruciating for family and friends. He was recently married, had a newborn, was celebrating a remission and enjoying momentous abundance when the tragedy struck. I had just visited and shot the couple and their newborn and my photos were the only portraits they had of Dad and Son together. All at once the ability to deeply reflect and capture had real depth of meaning and purpose for me. Those photos became the last light to remember their connection. The experience drives me to learn and grow using a camera as my art tool for life through the intention of connection.
It's About You
I shoot to tell a story, your story, while reflecting the best of you, your event, business and product. My style comes from a journalistic background. My nature is unobtrusive and happy while complimenting my surroundings. You can count on me to gently guide and support you through the process. Meeting new people, being in new places and being conscious to the abundance of life is simply exciting.
It's a Process
Working with a photographer is a process, and you can count on me to be a partner in whatever project we work on together from the head shot and model portfolio to large scale events. I strive to educate clients on options, methods and ideas available. From planning to day of shoot, delivery and print methods, I work hard to make sure you get the entire experience photography delivers. For me, life is about relationships and mirroring the best of what they have to offer. I care about the final product, just like you do, and focus on delivering your vision as a partner.
Enjoying Your Life
If you are looking for a photographer, look at the photography first. If it grabs you, your next choice is the person. You will be sharing time, yourself and money. Who do you actually want to spend time with? No matter how you look at it, time is the only true valuable we have. Choosing the people you spend time with in this life is an art. Choose wisely.
Who Are You?
Depending on your project and goals, having your picture taken with purpose takes a little planning, time, creativity, patience and vision. I enjoy what I do and working with people on creating visions. The time we spend together, is about you and your intention. My ideal client is someone who has an idea of what they want and is excited about creating the vision through photography. They understand the value of what they are buying in the experience to the final products. They want to be a part in the process and enjoy the experience from the shoot to production of final products. 
Engage And Connect
Send me a message with your needs and a good phone or email to contact you and let's get your vision into reality.
"Photography isn't just about a picture. It is about a moment in time. Harry captures life's moments in his photographs. Anyone can take a picture but Harry takes memories. From babies to yoga instructors…….He is an artist and takes his craft seriously. He is also extremely knowledgeable and professional. We are extremely happy with our family photographs and those he took of our growing girls. You won't be disappointed."
Chris Brown 
"It is with great pleasure I recommend Harry Parker Photography. While Harry has captured me beautifully in the past, his most recent shoot of my 16 month old son, mother and I is incredible. He flawlessly memorialized a day in the life of my home and family – and made it fun and enjoyable. I will forever cherish Harry's work, he really knows how to capture the best in his subjects all while making them feel comfortable and at ease. I cannot speak highly enough of him and his photography – it's art. Impeccable."
Heather Haun
"I have been lucky enough to be the subject of Harry's shoots many times, and have also been to many of the events he has photographed. Harry knows how to tell a story with the camera, how to capture the best in people, and how to make you feel comfortable in front of the camera. He has a fun, energetic personality, and fits in well with the people he is photographing. People WANT their picture taken when Harry is the one shooting! His end product is beautiful, and I especially love the story books he produces of events – priceless!"
Shireen Khavari
"Thank you for our WONDERFUL Christmas book! It is just redamfantasmagorical!!  I shall be taking it to Lovango to show it off of course! "Love N Go Christmas" is my favorite book of all time. Is that because it is our own beloved Love Shack which Harry has so lovingly portrayed? Probably so, but it is amazing! We have taken many photos of our  home over the years, but Harry's unique talent is evident in each shot he took. He then put them all together in an elegantly, artful manner."
Toni Leapold
"The time and effort you spent at KSI was beyond expectations.  I think there are some great shots of the facility and products.  Thank you so much for putting this great package together. This is exactly what we were looking for, our own images, rights to usage and ease of use. Thank you."
Steve Klibansky
"Thank you so much Harry, your awesome! I just browsed through the photos and they are all so awesome, I can't decide which ones to buy! I'm going to order some soon to send my family in ohio, their begging me for some pics! lol. Thanks a lot again you are a great artist you did a superb job! t2yL………x0x0x0"
Danielle
"The box arrived today…it is just wonderful…a fabulous tribute to Steve.  It is hard to type as my fingers feel a bit shaky after looking at all the photos and the words beside the photos. You are so kind and I thank you so much for making a book that I can look at again and again.  Your note was very dear, kind and thoughtful."
Charllote
"Harry, this wall collage is so perfect! I actually enjoy spending more time in this room because I love looking at it. Bodhi's Grandparents in England were thrilled and surprised……. 
Your talent for photography alone is something to be very very proud of. You don't just snap pictures, you capture moments. I have never seen such attention to detail. I am forever grateful for the time you spent with us this afternoon. …..You're the best Harry!"
Tiffany Brown
"Recently I had the pleasure of working with Harry Parker on a project in the Bahamas. We started an extreme sports resort and needed to showcase what we had to offer. We needed a photographer that could capture the excitement of the sports we were involved in like skydiving and kitesurfing but also make our staff and property shine. Having worked with several other photographers on this same project I must say that we are extremely happy with the end result. Harry was professional yet extremely personable. He was able to do everything we asked of him and he took it a step further by writing a travel story and marketing for us through an amazingly orchestrated website and blog. We were blown away at some of the amazing shots he was able to capture! His passion for photography and his talented writing make him a double edged sword able to tackle any project and add his personal flair to make it shine. They say a picture is worth a thousand words…well Harry pictures are worth millions!"
Jesse Cors – Rum Cay Adventures
"Harry Parker took photos for my 40th birthday celebration, and his work went above and beyond my expectations! I have never seen anyone be able to tell a story with photography the way Harry can. He is fun, patient, easy to work with, and I couldn't be happier with the quality of his work. Thank you so much, Harry, for capturing a great day and creating wonderful memories with your pictures!"
Rebecca Carswell
"Since my first jump in September, I have admired your work (when I was first introduced to it I became a fan on FB)….how honored I was to know you captured such a special day for us…….We are so grateful."
Nicole Zarella
"I really recommend Harry Parker to take your photographs. He took some of me in my yoga poses to help promote my yoga business. He did alot of different shots and all were wonderful. Check them out on my facebook page at Angie Parker Buchanan. Thanks Harry for all you did for me.. Thanks,"
Angie
"Harry took our wedding photos this past year and we were completely blown away! As somebody who hates getting their picture taken, I have never been as comfortable in front of a camera as when Harry's the one behind it! He has a way of making you feel at-ease and making the whole process enjoyable. The experience was smooth and fun, and the pictures are so much more than I ever could have asked for. I am so glad that Harry was part of our big day, and we'll forever treasure the beautiful pictures."
Jill Herrington
"First off let's just say Harry Parker is a good friend and a very kind person. He went out of his way to help me give a gift to a friend of mine who was getting ready to have her baby. This is a lasting memory and impression they will have for the rest of their lives. The pictures were not only beautiful but the final album was phenomenal. Harry also printed some photos on metal that came out amazing. They will never bend, tear or fade and they are simply amazing to look at. I've never see anything like this before. I also wanted a book of multiple photos different from the collage. What I got was an awesome hardbound album with thick pages that lay flat. It's super clean, modern and very beautiful. Seems and feels indestructible. The best part is the other children can look at the book without it being damaged. Harry Parker did a great job. I wouldn't go to anybody else, thanks Harry, ☆★☆★☆."
Christina Schaaf
"Harry is an amazing photgrapher. I just loved his work during my skydiving at lodi. He made my video exactly the way I wanted it to be. And one more thing, Harry edits the videos himself. You should find him behind the mirrors :P. And yes harry Tips Rock. Love this guy."
Deepak